A fly-by look at one tool in the hobby-space – what it's for and why it's good.
This time: the Proxxon Thermocut Hot Wire Cutter
Got foam that needs cutting? Want to make a large amount of terrain, very quickly? You might consider a hot wire cutter!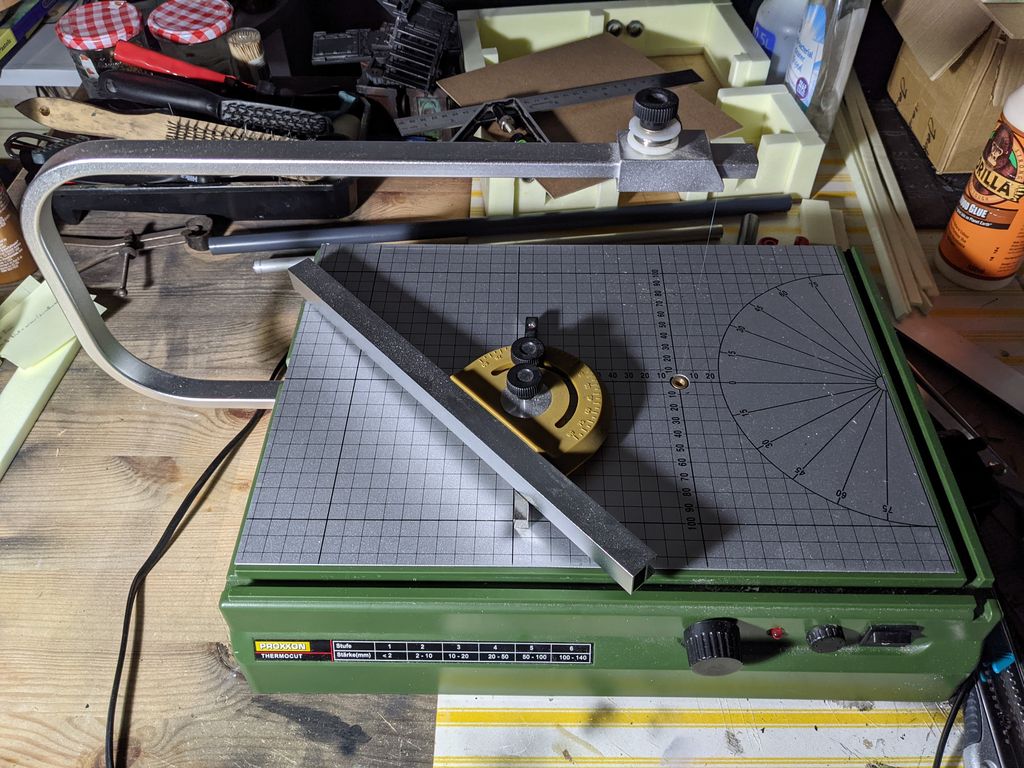 The elephant in the room, is this an expensive tool? Yes, it's not cheap, about as expensive as a larger Games Workshop kit, but I will tell you now, if you have anything beyond a passing interest in terrain building: you want this in your life*. With no exaggeration, you will save hours on every single project you do, not to mention fewer mistakes and much fewer hobby knife-blades. I don't know how many knife-blades you'd need to save to argue it's a financial saving, but if you have attached any monetary value to your time, you will make that back in an afternoon.
*Okay, if you don't work in foam, you don't want this.
---
Its ability to cut regular thicknesses of foam, including very thin sections, makes building projects so much easier and allows you to work off a flat surface, either for staying level or as a basis to carve items off.
If I had a complaint about the Proxxon it's that the guide it comes with isn't worth even thinking about, I put mine to one side and barring a few occasional angled cuts, it never even sees the machine. I don't want to be down on the in the box guide, it's got a secure locking screw and angle set but I just find it too lightweight to be good for anything I do. I made my own guide from scrap wood and it's what I use for nearly everything I cut.
The proxxon is also good for freehand shapes though I haven't personally gotten much practice with that but I do occasionally use it to shape bases of cliffsides.
Can you make your own and/or buy cheaper? Yes, but I think for any saving you make you're losing a lot of ease of use and every cheaper cutter I've tried has been barely usable.
Proxxon Thermocut – Chef kiss.
---
Disclaimer: I've never hurt myself with mine but this is a tool, make sure you are comfortable and competent to use this kind of thing. Don't just copy people on the internet.